How is the quality of Air in Your Home?
Air Duct Cleaning Austin Tx
Improve you indoor air Quality
Remove mold and duct parties from Duct Systems 
Use powerful equipment's to suck dusts.
Remove odor and unpleasant smell.
Quality cleaning Guaranteed.
Your ventilation systems and air ducts can collect harmful dust and varieties of pollutants that can directly affect your health. Uncleaned air ducts are can decrease your HVAC life and make your property indoor air quality unhealthy for you.
Affordable Air Duct Cleaning Services In Austin Tx
If you are looking for the best air duct cleaning services in Austin Tx then you are landed at the right place. Duct cleaning squads is the best air duct cleaning company to provide the best service in Austin. Our Contractors will clean your HVAC air duct systems to remove dust and other pollutants that build up over time. Duct Cleaning Squads is here for deep brushing and cleaning to remove every single dust particle from your duct systems. Clean air means dust free environment from viruses and other microbes. Professional air duct cleaning will reduce your energy bills. Our rates are affordable with proper high-quality ductwork. Hire us and make your indoor air quality fresh.
Best Commercial Air Duct Cleaning
Cleaning commercial property air ducts are very important because your customers, employees, and visitors deserve to work, shop and gather in an environment where the air must be free from dust, dirt, mold, and germs.
Our Professionals are fully trained to provide services for large commercial facilities. We are NADCA certified and fully insured to clean. Proper vacuuming of your heating and cooling systems is our responsibility.
Is your indoor air quality not good? Here we are to clean your air ducts deeply. We have professional equipment with experienced staff.
Dryer vents exist outside of your house and rodents and birds can get into them, So, it should be protected and clean on regular basis to make your air quality clean.
Regular chimney cleaning is very important to protect your house from smoke and fire damage. Schedule your chimney inspection with us. 
Higher Indoor Air Quality with Duct Cleaning Squad, Austin, TX
Because the quality of the air you breathe at home has a significant impact on your health, you should think about hiring a duct cleaning company. Your air ducts may be cleaned, but did you know that doing so could actually make your home's air quality worse?
Your home's indoor air quality will suffer if you don't keep the dust that comes from the air ducts under control. Mold, mildew, and pollen are also found in the air ducts, in addition to dust.
Allergens can still be inhaled, putting you at risk of respiratory issues. You can't guarantee that you'll be able to remove all of these allergens. Your indoor air quality will improve if you hire professionals to clean your commercial ducts or your heating and air conditioning system.
Energy Efficiency of your Duct System
In addition to protecting your family, our professional duct cleaning at Duct Cleaning Squad, Austin, TX ensures that your heating, ventilation, and air conditioning systems are more efficient.
Systems are forced to work harder and longer because of dirty coils. This wastes more energy. This is because dirt builds up in these systems, preventing free flow of air. In Austin, TX, if you hire Duct Cleaning Squad to clean your air ducts and ventilation system, you can rest assured that you'll pay less in the long run.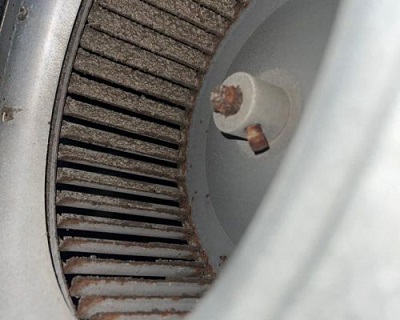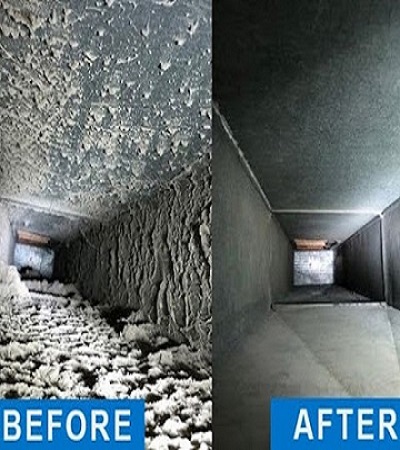 We have Access to Specialized Equipment
For quality ductwork, our technicians carry all air duct cleaning professionals and customize tools. Equipment such as compressed air cleaning tools, foggers, airless sprayers, chemicals and coatings, safety equipment, special spinner brushes, and powerful vacuums are all available to our team. Hiring duct cleaning squads in Austin means you will get guaranteed work. Our Experts not only clean your duct but also after cleaning test the indoor air quality of your property for your healthy environment.
Warranty Doesn't Get Void
Most warranties require that you take proper care of your heating and air conditioning systems if you don't want your warranty to be voided. Having your air ducts cleaned is the best way to keep your air conditioning systems running at their peak efficiency. As a result, if a problem arises with your system and you need the warranty to cover the repair or replacement costs, you won't have to worry about hiring air duct cleaning Austin professionals.
Cleaning your HVAC system's air ducts is critical for the long-term health of your family and the efficiency of your HVAC system. As a result, if you live in Austin, TX, you should call a professional to clean your air ducts before a family member gets sick. With the free estimate and the work guarantee offered by us at Duct Cleaning Squads, you can enjoy risk-free duct cleaning services in Austin, TX.
We Serve In Following Zip Code Areas In Austin, TX.
78610, 78613, 78617, 78641, 78652, 78653, 78660, 78664, 78681, 78701, 78702, 78703, 78704, 78705, 78712, 78717, 78719, 78721, 78722, 78723, 78724, 78725, 78726, 78727, 78728, 78729, 78730, 78731, 78732, 78733, 78734, 78735, 78736, 78737, 78738, 78739, 78741, 78742, 78744, 78745, 78746, 78747, 78748, 78749, 78750, 78751, 78752, 78753, 78754, 78756, 78757, 78758, 78759